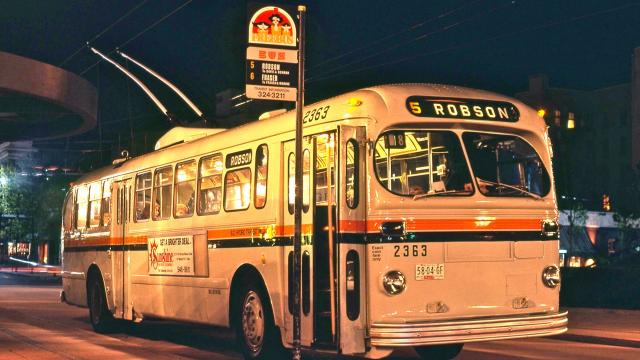 We joined The Amalgamated Association of Street, Electrical Railway and Motor Coach Employees of America in 1893. Division 101 (Vancouver) received its charter for related workers in 1899, and in 1901 (New Westminster) Division 134 was established and given its charter. Divisions 101 and 134 were amalgamated in 1968.
A few dedicated workers founded the Independent Canadian Transit Union at Vancouver on September 20, 1980.
Our first attempt at certification failed due to our own naivete and the tactics employed by the International union.
On January 18, 1982 we were successful and received our first certification.
On February 18, 2000 we were certified as Local 111 of the Canadian Auto Workers Union.
On Labour Day Weekend 2013, the CAW joined with the CEP to become UNIFOR, the largest public sector Union in Canada. And here we are today!
Unifor Local 111 represents over 4000 Metro Vancouver Transit Operators. We operate a fleet of over 1400 vehicles across the Lower Mainland including Electric Trolley buses, CNG powered buses, Diesel Hybrid buses, Diesel buses and Community Shuttles.